Selecting a school for your child is a matter of prime importance. While doing so, you are taking a decision about your child's future and the kind of person you would expect your child to become. A decision on behalf of a child who trusts you.
At Delhi Public International School Pune, your child will find that learning is fun, especially at a place where children from different parts of the country with diverse backgrounds come together and become a part of a huge family. Together they will develop all the 21st century skills which would mould them into a class of ideal global citizens and prepare them to contribute productively in the global world.
A school where children are nurtured to blossom to the fullest and groomed to become complete and healthy individuals. The emphasis is on catering to a holistic approach that fosters character building and nurturing the inquisitive spirits of children, encourage scientific temperament and strengthening social bonds.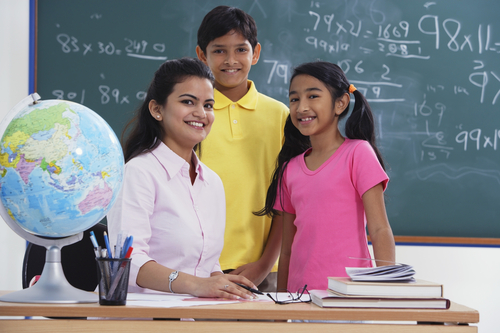 Our constant endeavours have been to provide our students with an atmosphere of love that helps them hone their talents and passions and develop them in ways they want to.
The school's synergistic approach towards education helps students strengthen their basic concepts, enhance their IQ and excel in careers they want to take up. The school shall be introducing International Curriculum along with its current CBSE curriculum so that it can provide the much needed global exposure and platform to the students enrolled at the school so that they are armed with the tools of the contemporary era and can meet the challenges they shall face once they leave school with confidence and ease. We at DPIS are happy to bring CBSE International Curriculum in the city.
We aim to provide a happy, secure and stimulating learning environment where high moral values are embraced by all. A place where individuality and self-esteem is nurtured and encouraged.
Founded in 2019, Delhi Public International School Pune is a premiere institution located in the picturesque city of Pune. The school provides world class education to the next generation of students. At DPIS Pune, technology is integral part of teaching-learning interaction, which will help kids to achieve better results. Many branches of DPIS is also a proud member of the British Council.
Delhi Public International School Pune advocates an environment of equal opportunity for all children
Our teaching approach and methods are leading edge and highly advanced.

We believe that true education is not about rote style of learning but more about interactive learning and understanding.

Delhi Public International School Pune maintains and adheres to a teacher student ratio of 1:30.

Several attempts have been made over the years to improve and enhance the techniques of teaching and the possible improvement of learning methods across the entire spectrum of intellectual levels of children.

DPIS Pune areas of focus are on curriculum, school leadership, management policy, teacher development and infrastructure.

DPIS Pune envisages an environment that promotes national pride, integrity and unfailing urbanity in its students.

DPIS truly believes in inculcating the spirit of inquiry.
We exhort our students to value the tenets upholding global citizenry. We strive to empower all the children to understand the value of multi-racial harmony and the meaning of 'universal brotherhood'.
What is special about center
Vision & Mission Statements

Our Vision
Contribute to Indian society by nurturing future generation using practical and creative methods.

Our Mission
We aim
1. To continuously enhance the education experience and enable students for the 21st century.
2. To provide opportunity for overall development including academic, sports, art and behavioral aspects.
3. To provide exposure towards environment sustainability, importance of water and energy saving and other social challenges in today's India
4. To provide exposure to latest technology so they dream for bright future.
Our Organization
Aruna Girme Education Society is dedicated towards the cause of education. Education Society is committed to selflessly work hard from the bottom of the heart to develop the future generation. We are starting our first institute in PCMC area from academic year 2020-21 and excited to provide best in class education curriculum. Our institute will offer required exposure to students to keep pace with rapidly changing world.